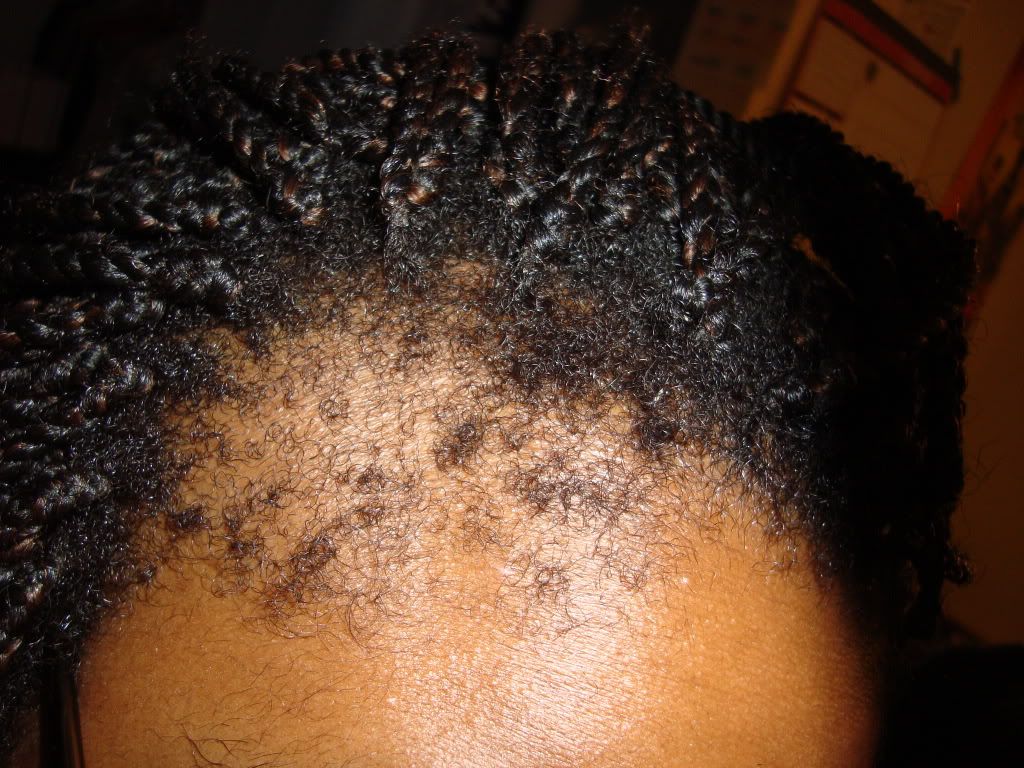 I have been struggling with my temples for years and years. Its better than the above picture, now, but not by much. (Click image to enlarge)
I believe that the damage came from braids. My mom likes to say "How can it be from braids when there is nothing to grab?". Well, mom, back when there WAS something to grab, it was grabbed way too tight.
Now, and days, there is nothing to grab and so nothing is done to my temples. Except RELAXER.
I noticed that my temples shed quite a bit and 80% of the hairs that fall out are EXTREMELY split (I saw one hair that had split ends with split ends with split ends!!) and damaged. I'm vowing never to put any chemicals on my temples.
I'm not sure exactly what to put on it to make it stop shedding. And it gets dandruff, as well, so I am going to do an Apple Cider Vinegar rinse this week.
What I used
- I tried Dr. Miracle's temple balm for 30 days. No results, even though it is "guaranteed"
- I used ORS temple balm for 3 months and finally notice some tiny, tiny sprouts. I got a perm and now some of those sprouts are gone, I think. Then lastly, I lost my balm. :/
- Currently, I am using Nu Gro. I have been using it for about a month. No change yet.